I swear I walk with God
but the Devil keeps following
Indrė
He was intensity. He was strength. He was driving will and stubborn determination. He was reckless passion and guarded distrust. He was fucking beautiful
Finn Wittrock

2017-01-26, 17:30

---




"We're all fools," said Clemens, "all the time. It's just we're a different kind each day. We think, I'm not a fool today. I've learned my lesson. I was a fool yesterday but not this morning. Then tomorrow we find out that, yes, we were a fool today too. I think the only way we can grow and get on in this world is to accept the fact we're not perfect and live accordingly."
I swear I walk with God
but the Devil keeps following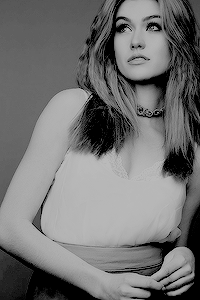 Čia Silvija.
mad_gangsta

2017-10-04, 20:17

---

Grojant tipinei atrakcionų parko muzikai, užuodžiant saldumynus ir atsargiai braunantis minioje, kurioje buvo daugiau vaikų nei suaugusiųjų, Netha galiausiai pasiekė suvenyrų kioską. Daugybė žėrinčių menkniekiu traukė jos dėmesį, tačiau labiausiai ji susikoncentravo tiek keleta nedidelių ir per daug į akis nekrentančių pakabukų ant kaklo. Amuletus pasidaryti ji mokėjo ir pati, tačiau ne visi jie buvo tokie beverčiai ir net verčiantys juos saugoti nuo paprasto vandens lašiuko. Raudonplaukė taip ir liko stovėti prie kioskelio, į rankas paimdama tai vieną, tai kitą suvenyrą.

And she won't apologize For the cheating and the lies But she can't stand being this way And you can see it in her eyes She will kill them if they try To send her back to her.  grave

I swear I walk with God
but the Devil keeps following
D.
Gadot <3

2017-10-05, 21:36

---

Lėtai žingsniuodama minioje, Chambers beveik neišsiskyrė iš žmonių. Nors ne vieno akį traukė išties prabangi suknelė, tamsūs banguoti plaukai, žudikiškai aukšti aukštakulniai, tačiau ji atrodė kaip viena tų, prabangą mėgstančių žmonių, kurie yra tokie tušti viduje, kad visą savo tuštybę demonstruodavo išorėje. Sophie dažnai ne tik atrodydavo, bet ir elgdavosi taip, mat apsimesti paviršutiniškai, buvo kur kas lengviau nei išreikšti visą tą makalynę širdyje. Nustūmusi savo ilgus plaukus atgal ant nugaros ji pabandė truputi paspartinti žingsnį, bet tai buvo gana beprasmiška. Ištrūkti iš šio lėto srauto, kur visi lakstė tai prie vieno suvenyrų kioskelio, tai prie kito, buvo neįmanoma. Išleidusi gilų atodūsį, Becca ėmė žvalgytis bent menkiausio tarpelio, pro kurį galėtų išrūkti iš šios žmonių spūsties.


OUR MOTHERS TELL US THAT THERE ARE NO MONSTERS UNDER OUR BEDS, OR HIDDEN INSIDE OUR CLOSETS BUT THEY DON'T WARN US THAT SOMETIMES MONSTERS COME DRESSED AS PEOPLE THAT CLAIM TO LOVE YOU MORE THAN THE SUN LOVES THE MOON.